Morning all!
Lotus Garden by Drew Hopper at Earthshots.org – such an unusual composition/situation just draws the eye, don't you think? He's got a lot of gorgeous pieces at his site!
Zion Oasis by Andre Schwabe at Eartshots.org – love the color contrasts!
There's more of Andre's fabulous work at his site. More lovely color contrasts!
Bee Benefits by Linn Smith at Earthshots.org – no website for her though. 🙁 Lovely closeup!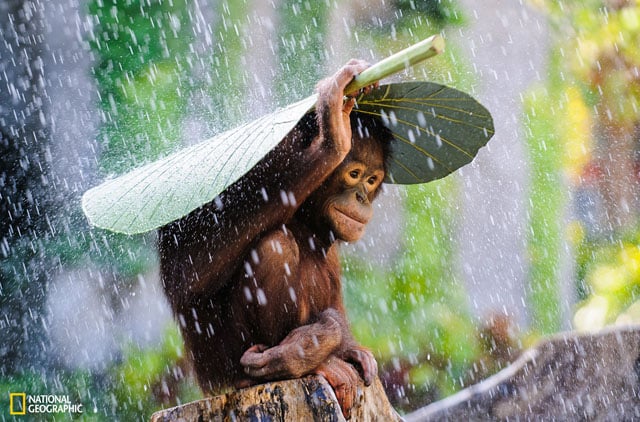 Orangutan in the Rain by Andrew Suryono – won honorable mention at the National Geographic 2015 Photo Contest – article and more photos at Peta Pixel's article Here Are the Winning Photos of the 2015 National Geographic Photo Contest by Michael Zhang.
Running late, but I still got 'er done. 🙂 Have an awesome day!